Finding a balance between ambient light and off camera strobes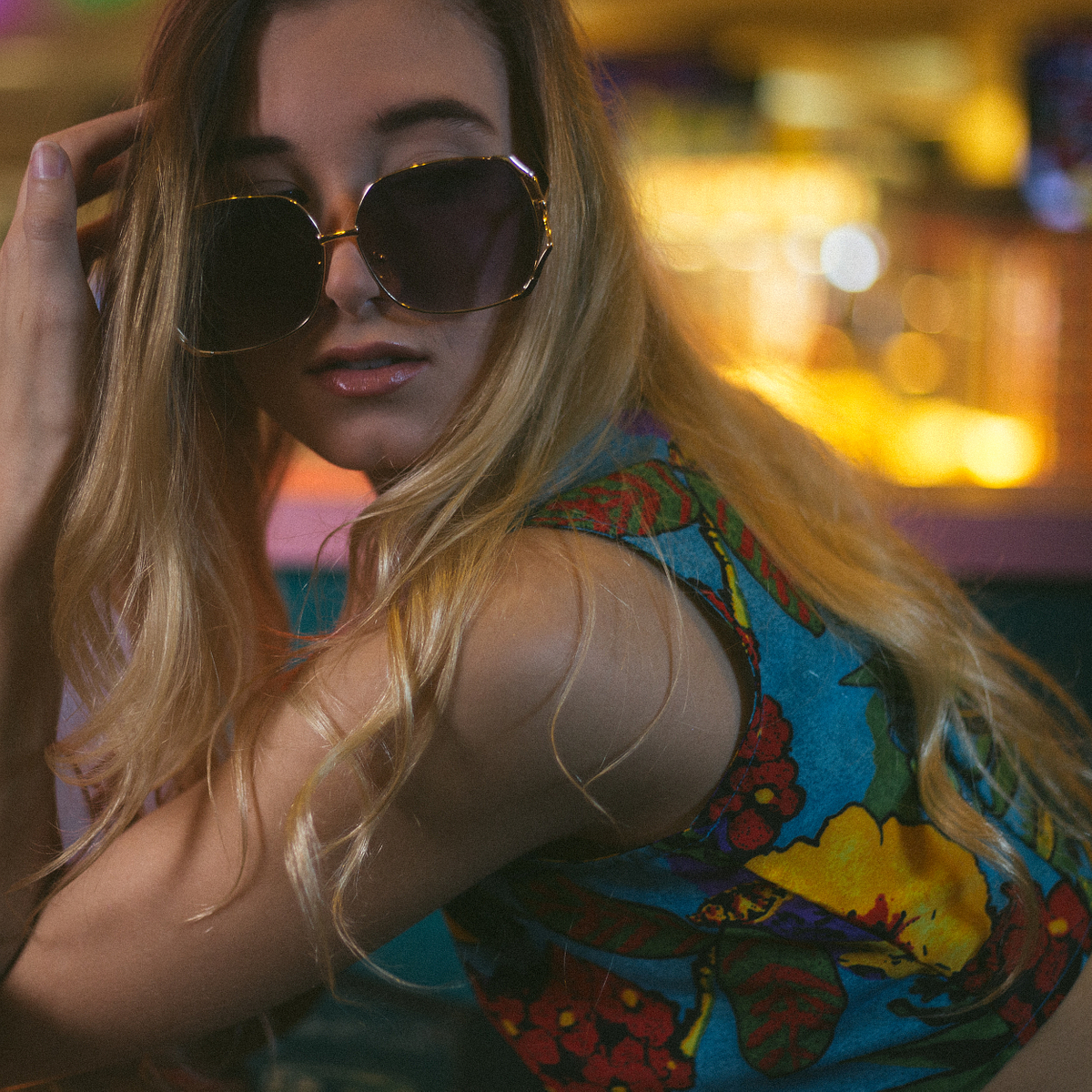 ---
Shot with the Canon 6D and Canon 50mm f/1.8 STM 

---
Once commonplace, arcades are soon becoming scarcer every passing day. I'm fortunate enough to have a few small arcades left in my area which I did not hesitate to take advantage of. There is something about the abundance of different light sources in an arcade that makes for interesting and dynamic photos that no other place can replicate. The challenge can be finding the right balance of strobe lighting to get a proper exposure without killing the interesting ambient light that is critical for the overall mood of the photo. With the help of laineyamaris we were able to capture the colourful but moody look we were shooting for.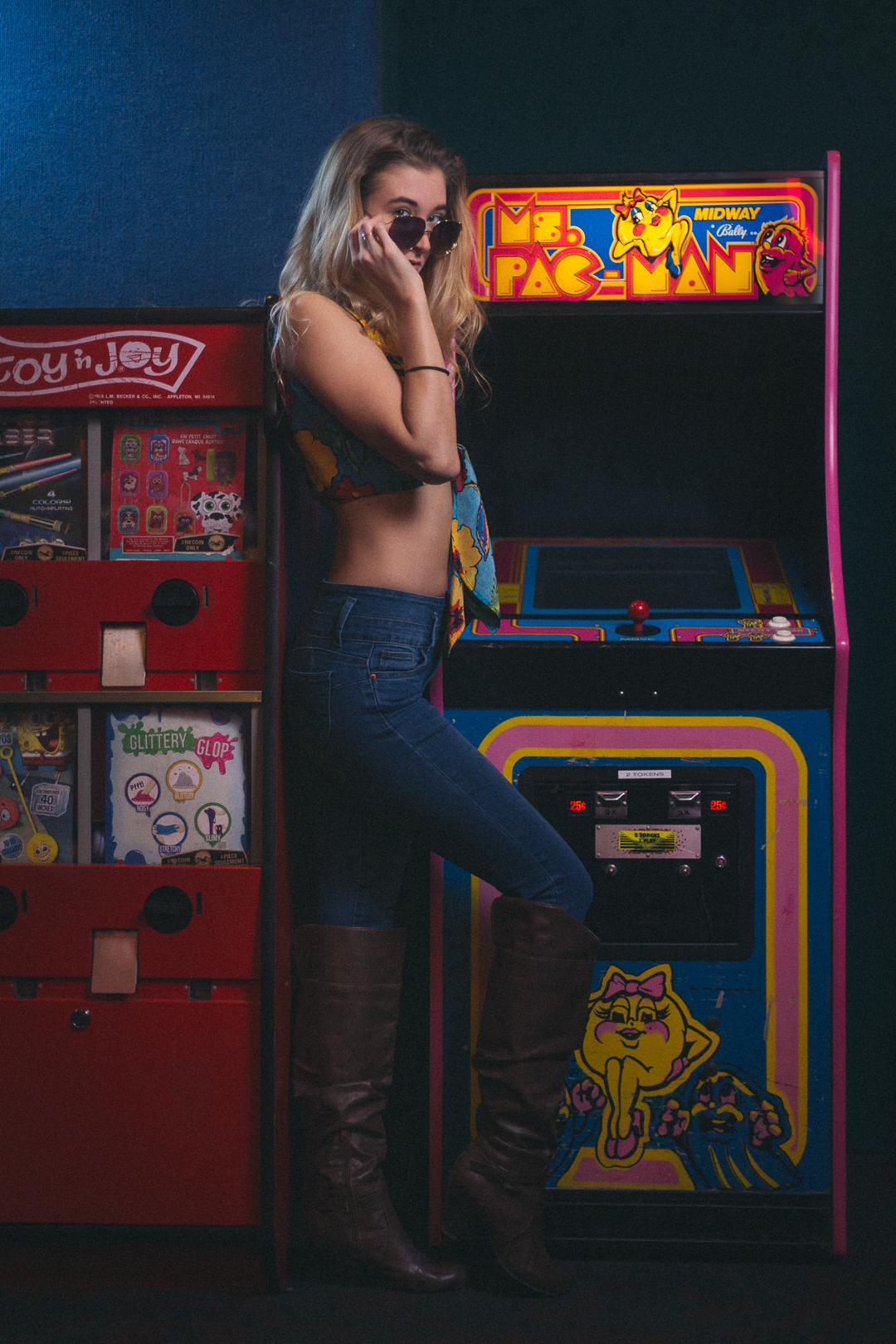 The entire shoot was lit with the various ambient light sources throughout the location and a single 24″ softbox and a CTO gel to balance the colour temperature more closely with the available ambient light.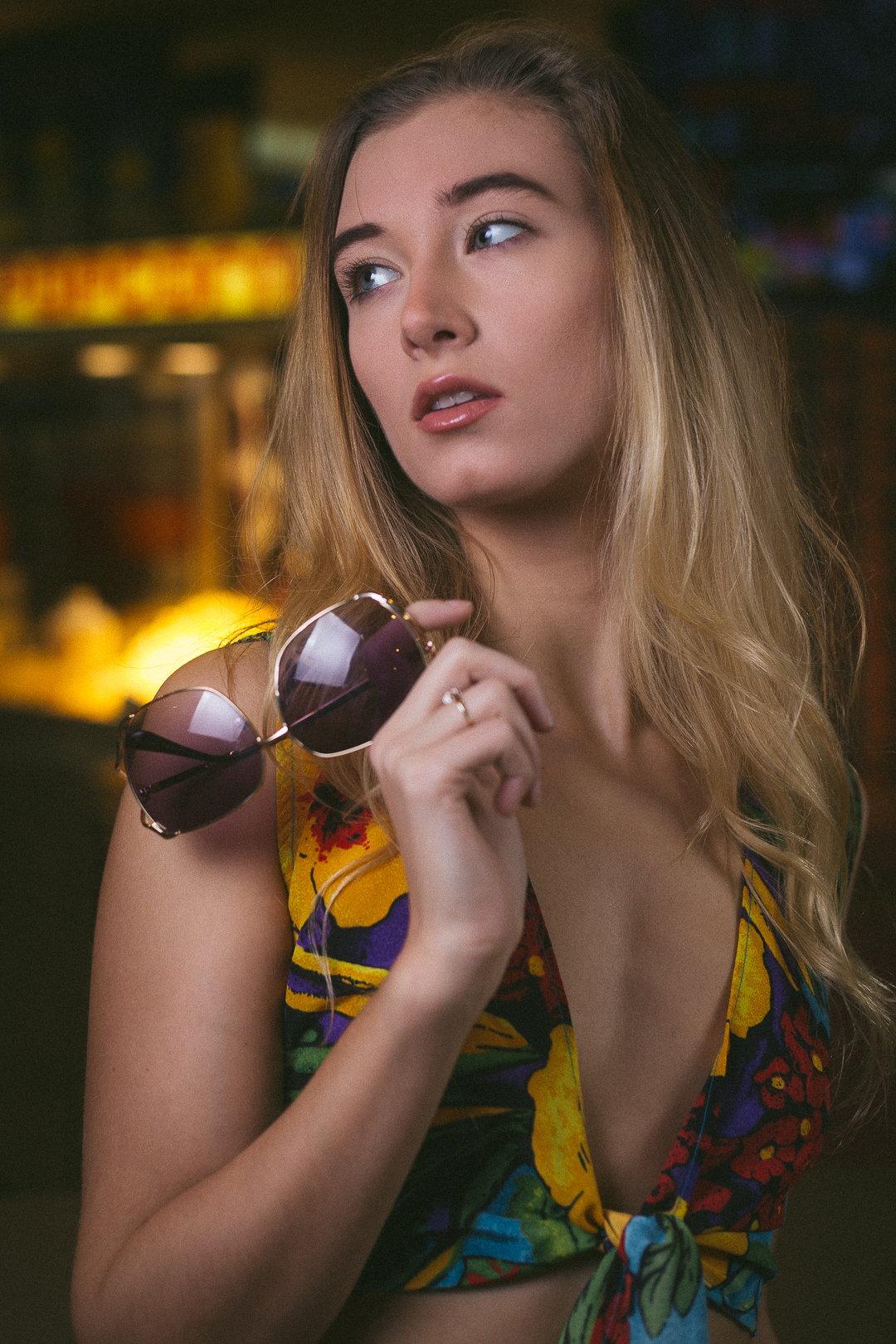 You aren't always fortunate enough to have a clean environment without distractions. Having control over the lighting can help mask or hide the surrounding area keeping everything less "busy" and the focus on what is important. While you don't always have control over the environmental lighting, simply adding a strobe of your own allows much more flexibility lighting your subject and bringing a great balance to the final photo.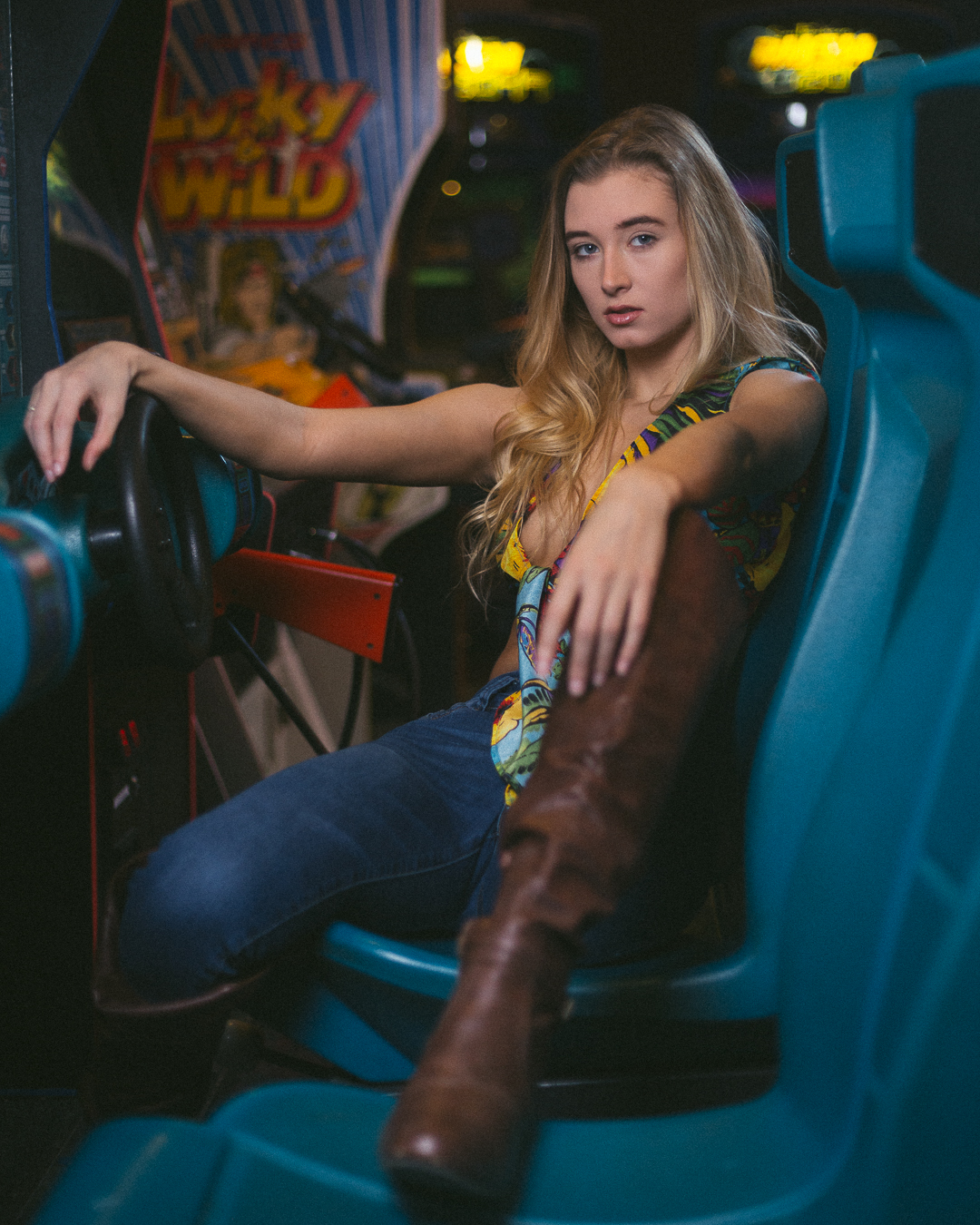 Another consideration to be made is how to include interesting components from the environment into the photo whether it be lighting or physical objects. You often have no control of where these components are placed so you must find ways to incorporate them into the shot. I like to take the approach of layering the environment wherever possible. This means incorporating parts of the environment into the foreground, midground, and background to help add depth to the photo and sell the location to the viewer.