Mixing old technology with modern equipment for a different experience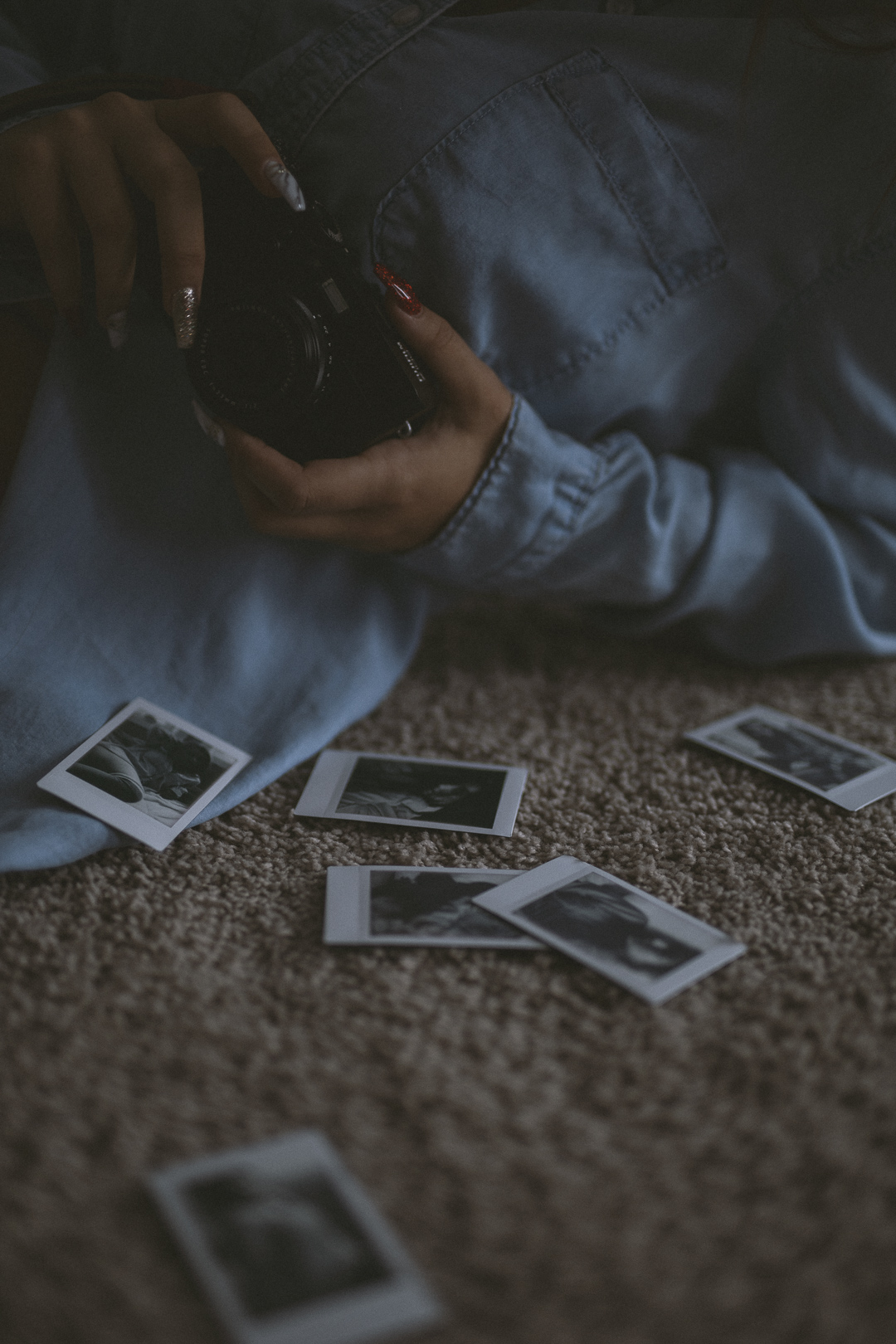 ---
Shot with the Canon RP with a Canon RF 35mm f/1.8 Macro IS STM
---
Of all the pieces of photography gear I've purchased over the years there is one item that delivered the biggest return in terms of pure enjoyment. On the surface one might dismiss it as a novelty, a gimmick or even a toy but I think it fills in a void that is missing from photography today. We have approached the point where almost all the content we consume on a daily basis is done so on a screen. Our phones have become our primary means of delivery, always present, with endless digital options fighting for our attention. For this reason the timespan of a photo is equal to the time it stays on ones social media feed before being buried by whatever post comes next. The fight for attention in the digital space can be difficult, so a change in venue can be all it takes to make your photography stand out.
This is why I think the FujiFilm instax printers have a place in every photographer's bag. To be clear, I am speaking about the printers like the instax Share SP-2 or instax mini Link and not the standalone instax cameras. I say this because the instax printers seem to strike a perfect balance between function and convenience. I personally own the instax Share SP-2 printer, and prefer it over the Share SP-3 as it uses the cheaper and more readily available instax mini film instead of the more expensive instax square film. This is a important consideration to weight when deciding what instant film eco-system you want to get into. The instax mini film can be quiet affordable, especially when purchased in bulk, compared to other eco-systems like such as Polaroid 600 film. One might also ask, why not just shoot film and forgo the digital camera all together. My answer to that is, while film photography is rewarding it can also be cost or time prohibitive to get into. By no means is an instax printer meant to be a replacement or comparable to film photography but instead of a more accessible tool to deliver on the spot results.

Besides cost, the most oblivious difference between the instax film and the Polaroid 600 film is size and quality with the Polaroid 600 film being both physically larger and of higher image quality. Beyond the Polaroid instant cameras, both vintage and modern, there are third party cameras and backs for film cameras that allow one to use the 600 film. This may be the option that suits you better if the quality of the final product is important to you or your client. However, my experience has taught me that people are less concerned about the overall image quality of the instant photo and more interested in the overall experience of receiving the photo. 

Which leads to the next major benefit of the instax printers, you also collect a digital copy of the photo at the same time. Not just any digital photo but one that is determined by the gear you used to capture it. While the intended market for these instax printers is likely printing photos taken on a smart phone, there is no limit to what equipment you can use to take the photo. The overall image quality of the physical photo has a lot to be desired but the sting is greatly reduced knowing that a full resolution RAW file is waiting on your memory card. There are of course some minor caveats which could add a few extra steps but the options essentially are:
A FujiFilm camera with built in printer support. This allows the photo to be taken on, viewed and edited (film simulations, basic adjustments, and cropping), and send to the instax printer for printing all from the camera itself. (Best)
Shoot in RAW+jpeg or jpeg on any camera and send it to your phone via WI-FI or Bluetooth if your camera supports it. You can then use the instax app on your phone to edit and send the photo to the instax printer. (OK)     
If your camera doesn't support wireless transfer you can connect the camera's memory card containing the photos to your phone with a card reader. You can then use the instax app on your phone to edit and send the photo to the instax printer. (OK but requires additional equipment.)
I tend to use a mix of options 1 and 2 equally. If I am purposely shooting with the intent to generate instant photos I will use my FujiFilm X100F for the shots. Being able to view, edit, and print directly from the camera makes things very easy. Start to finish I am able to have printed photos in hand in under a minute. My main camera body is a Canon and the majority of my photos are taken on it. Luckily it has built in Wi-Fi which allows me to quickly send photos directly to my phone with minimal effort. There is a few more hoops to jump through but it is still quite easy. 
Finally the largest and most important benefit of using instax, or any other instant film, is that your client gets that immediate results or satisfaction from the photoshoot. They are likely excited about the shoot and are eager to see the results. While you could show them photos on your camera screen or computer screen if you are shooting tethered, this comes with its own issues. Your photography technique may not lend itself well to "instant" results if, for example, you expose for highlights, leave room to crop, or have an shooting style that relies heavily on post-processing. This is where the instax film's low quality, 800 x 600 (320dpi) resolution, can actually be a positive. The low resolution and soft quality makes it very favorable your images straight from the camera that look great but also do not detract from the anticipation for final processed digital images. An added perk is that by giving your client a product on the spot, you are often afforded more time to work on the digital images without being hassled for final images.
I have mixed feelings knowing that photos I have spent hours working on will only exist on a screen for a short moment and that the instant version will be the one clipped or pinned to a wall and seen almost daily. I suppose that just speaks to what causes photos to resonate with people. Does the client sit back and flip through old photos on their computer screen and marvel at the sharpness or the lack lens distortion? Probably not, but they do appreciate a tangible item and experience to go with it. Instant film is the prefect way to add another layer to the photography experience that only serves to enhance the overall enjoyment.