How taking the time to prepare for a photoshoot can pay off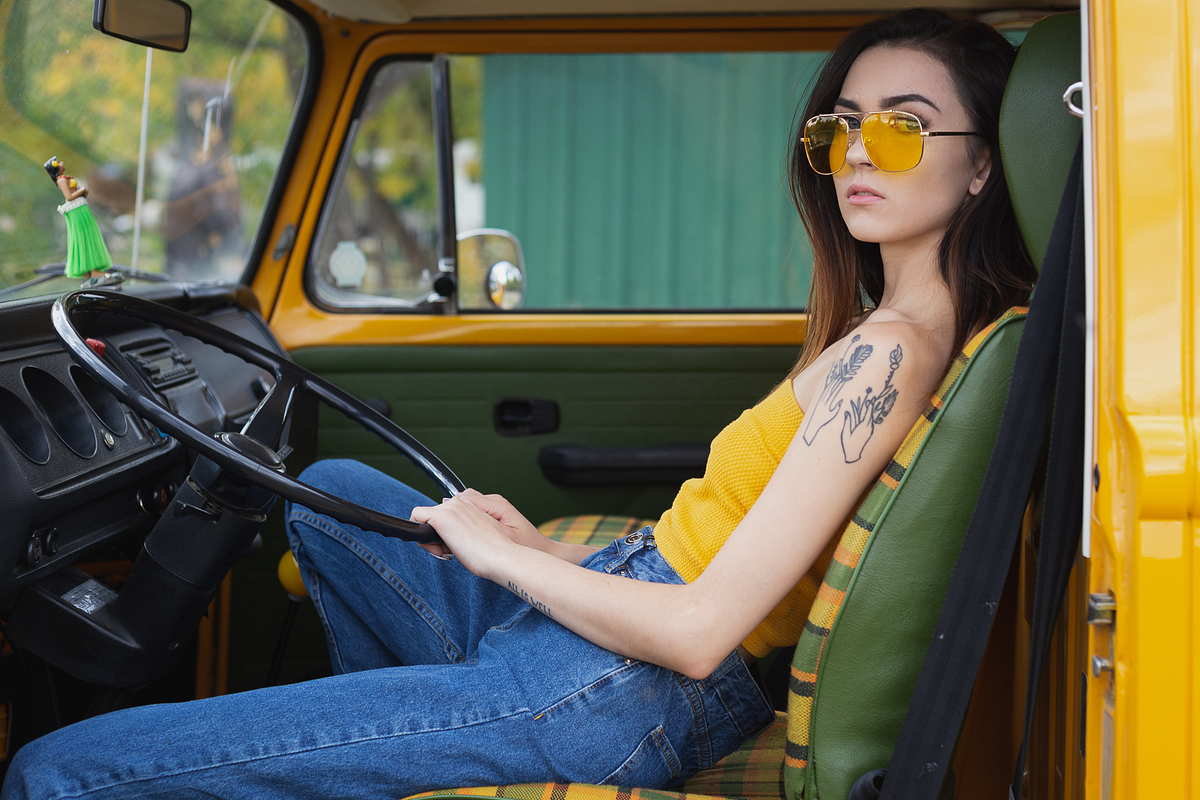 ---
Shot on a Canon 6D with a Canon 50mm f/1.8 STM 
---
I dug way all the way back to 2018 for this shoot as it holds a special place to me. It was the first shoot that I built from an early concept and executed right to the end. Up until this point, I had for the most part been winging it in the sense that planning was limited or non-existent and I worked with whatever was available come time to shoot. While this generally worked out well I wanted to try my hand at something bigger, better, and bolder.
I had been collecting an assortment of images from various sources as inspiration for shoots and at that moment I was really feeling the hippy/boho vibe. To sell the feel I was going for I knew I needed something that instantly took your back to that era, something with a real 70's feel. Within a day of searching, I was able to track down a Volkswagen Westfalia van in the next city over that was perfect in every way. While I typically photograph people, this van was the star of the shoot and I knew right from that moment that I would need to bend over backward to ensure the owner of the van was a happy camper (pun intended).
I wanted everything to go off without a hitch as I only had once chance for the shoot and time would be very limited. I reached out to an experienced model knowing that I would get the results I was looking for with minimal direction on my part. I had been wanting to work with Montana (@tanaaa.m) and this seemed like the perfect opportunity as she was local to where the van would be available. With the van and model locked in, I started working on the location and styling for the shoot. The location was easy as I had just recently passed through the area and was familiar with the general location. For the first time, I took a more active role in the wardrobe and overall styling. Up until that point I usually left it up to the model and their judgment to take care of the styling but this time I wanted to be in control so I could execute the plan as I envisioned it.
When it came time to shoot everything was in place and planned down to the minute. I had a list of the shots that I wanted, my lighting setups pre-planned, and an overall workflow set out. This was my first real taste working with an experienced model and I was amazed how big of a difference it can make. There is a skill to modeling just like there is a skill to photography, if anyone tells you otherwise they must not be skilled in either.
My first take at taking a simple concept and carrying it out to the end turned out to take a huge amount of effort and planning but when all was said and done I couldn't have been happier with the results. Next time you see that one amazing photo in a magazine or on a billboard, take a moment to think about all the effort that went into creating it, you may just end up appreciating it a little bit more.