A dark and moody photoshoot with a 70's throwback vibe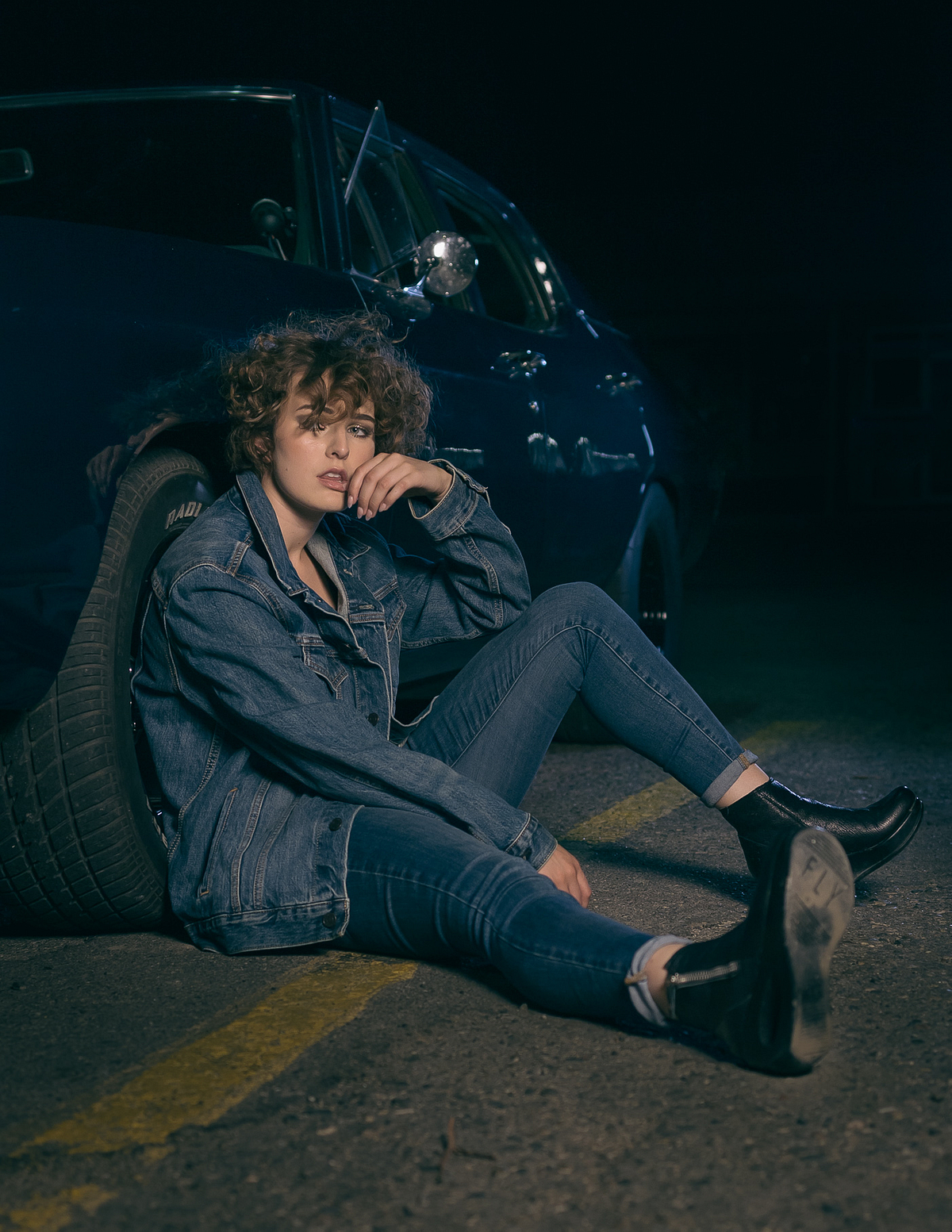 In frame: jennarozlin    Makeup: vanessafahlmanmakeupartist
---
Shot with the Canon RP and Canon 35mm f/1.8 IS Macro STM

---
I am finally getting around to posting photos from this editorial shoot which took place back in July. The photos were submitted for publication and were under an exclusivity agreement until just recently. The shoot took place on one of the longest days of the summer and went well into the night but thanks to a wonderful team everything panned out.
When initially conceptualizing this shoot I wanted to do something a bit different and push myself a bit outside my comfort zone. I had gotten quite comfortable shooting outdoors with natural night (golden hour specifically) and was starting to get complacent with that style of shooting. Don't get me wrong, naturally lit photos look great and there is just something about golden hour photos that make you want to keep going back, however, I wanted to mix things up this time. 

Something I was always envious of was photographers who were able to artificially light a night scene that appeared natural. There is a fine balance between blasting an environment with artificial strobe lights causing the atmosphere to be destroyed and underexposing the subject and losing all detail and information in the scene completely. Placing the lights in locations to make the light falling on the environment and subject believable is a skill that takes practice and patience. This also goes for matching, or in some cases un-matching, lighting temperatures to either blend strobe lighting with existing environmental light or to separate lighting to create contrast.
The photoshoot was a good learning experience for me. A chance to try some different techniques in a real-world situation and get outside my comfort zone. I was lucky enough to work with a team of great people who were also open to experimenting and trying something a bit different where the final results have no guarantees.