Photos inspired by laundry fresh from the wash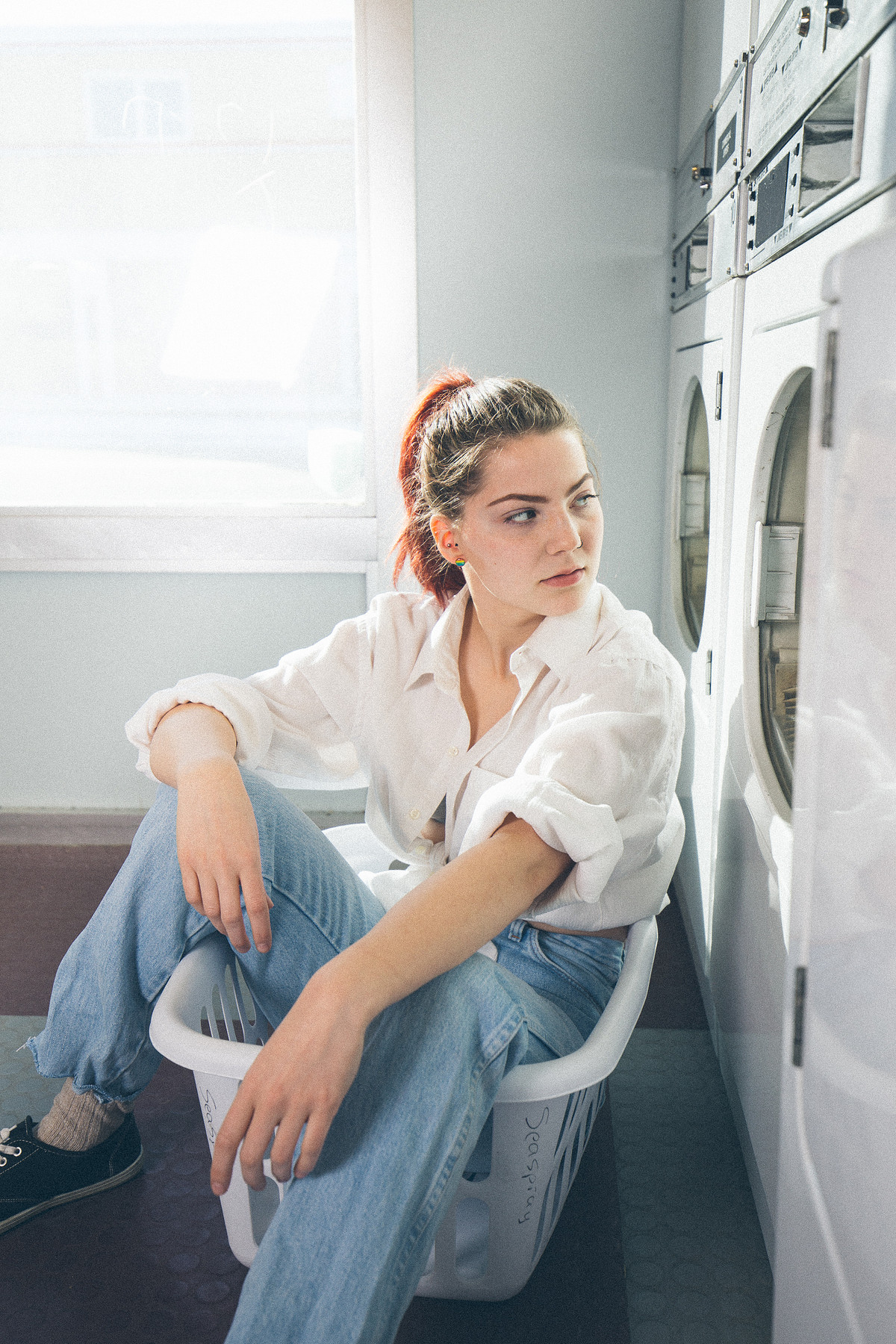 ---
Shot with the Canon 6D and Canon 50mm f/1.8 STM 

---


A throwback to a shoot with @haleynicolevb with a very simple concept, to replicate the feeling of fresh laundry. There really is no better feeling than the smell and feel of something fresh out of the laundry. To try and replicate that feeling the photos needed to be clean, fresh, and airy.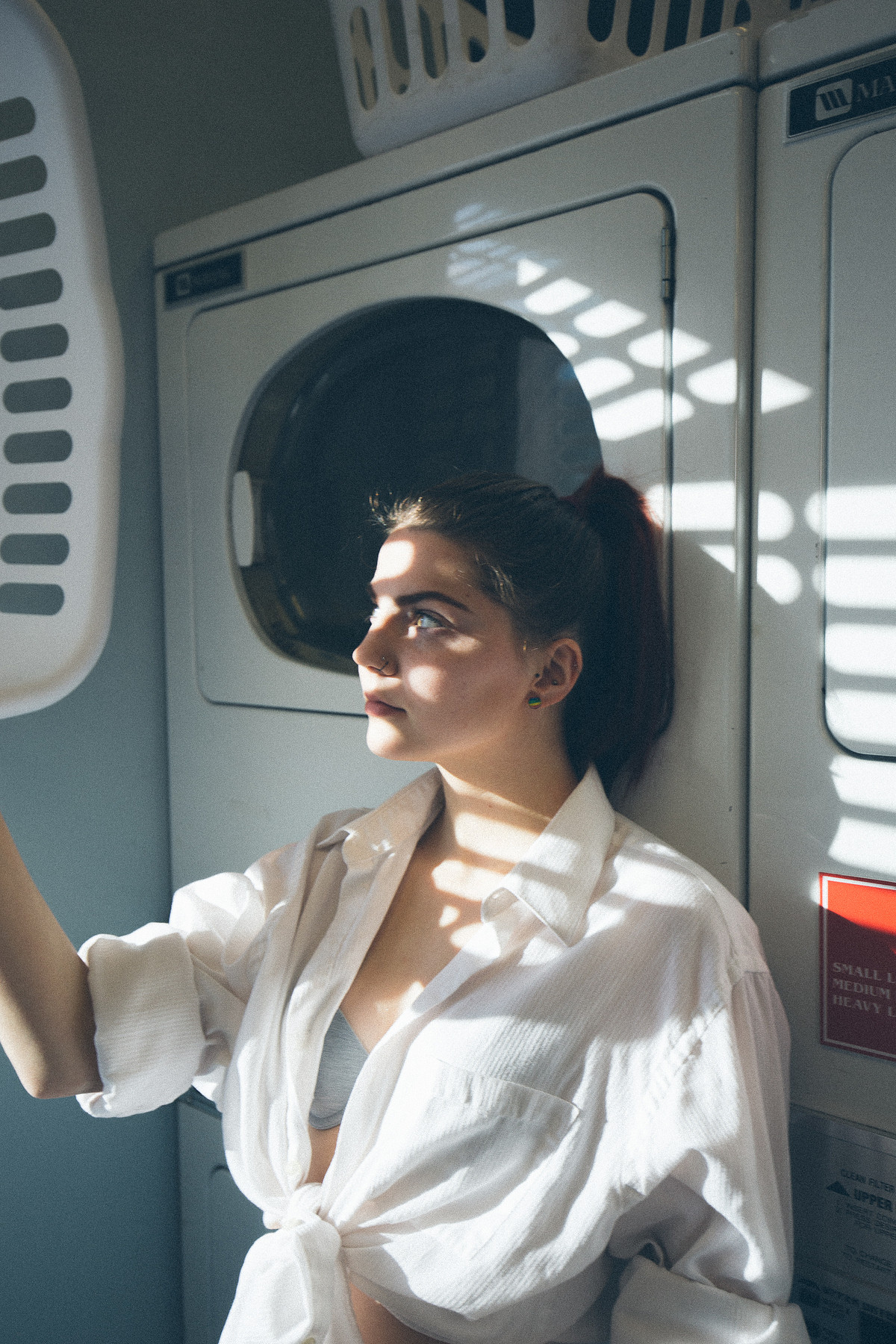 We shot on a Saturday afternoon in a somewhat busy laundromat with some nice large windows letting in the natural night. The location was clean and well maintained, definitely not your typical run-down place, but still had a lot of character.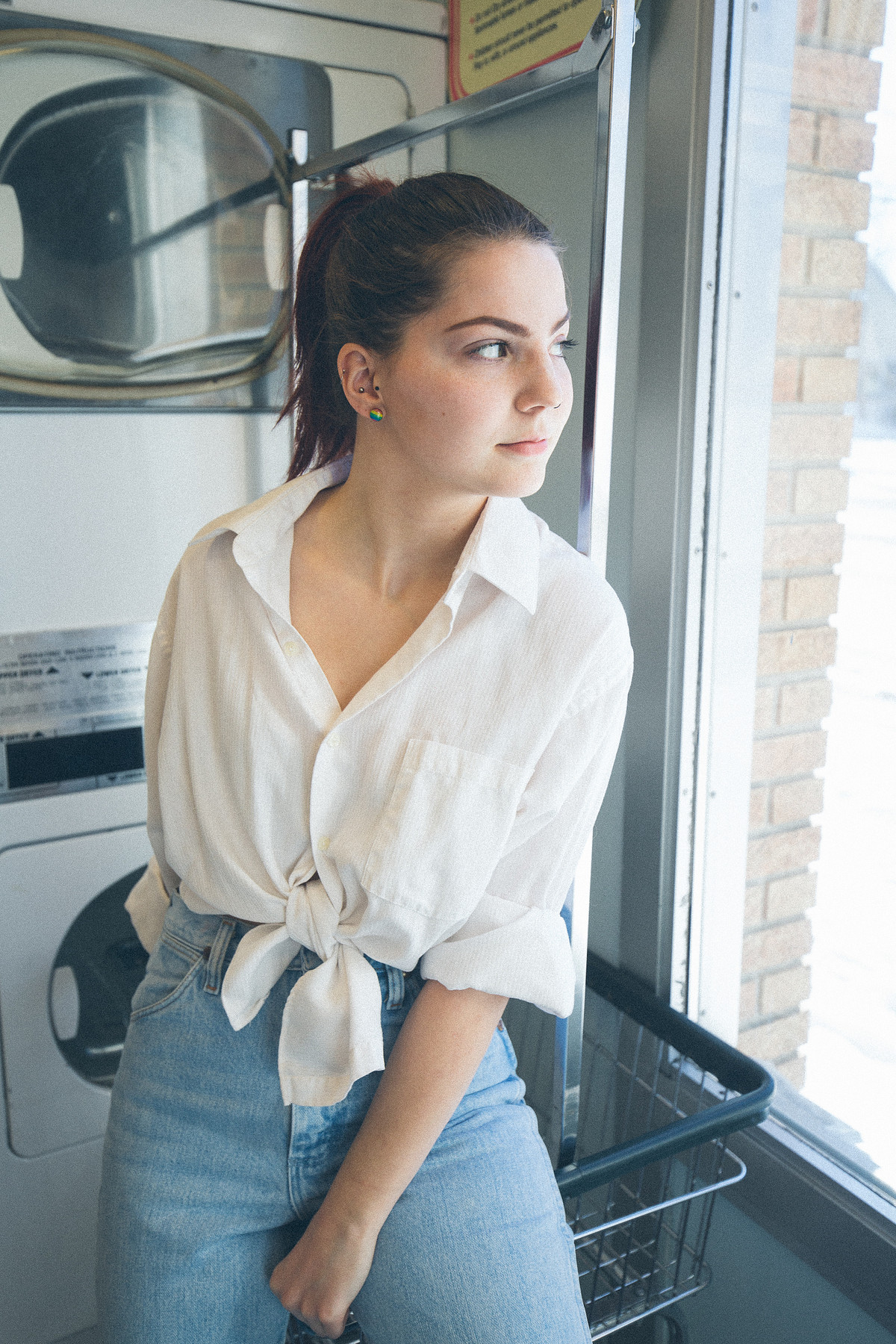 The natural light entering through the window was used as a key light and a single speedlight in a 24″ softbox was used as a fill light. By adjusting the amount of fill light it was possible to change the mood of the photos from contrasty and dramatic to bright and airy.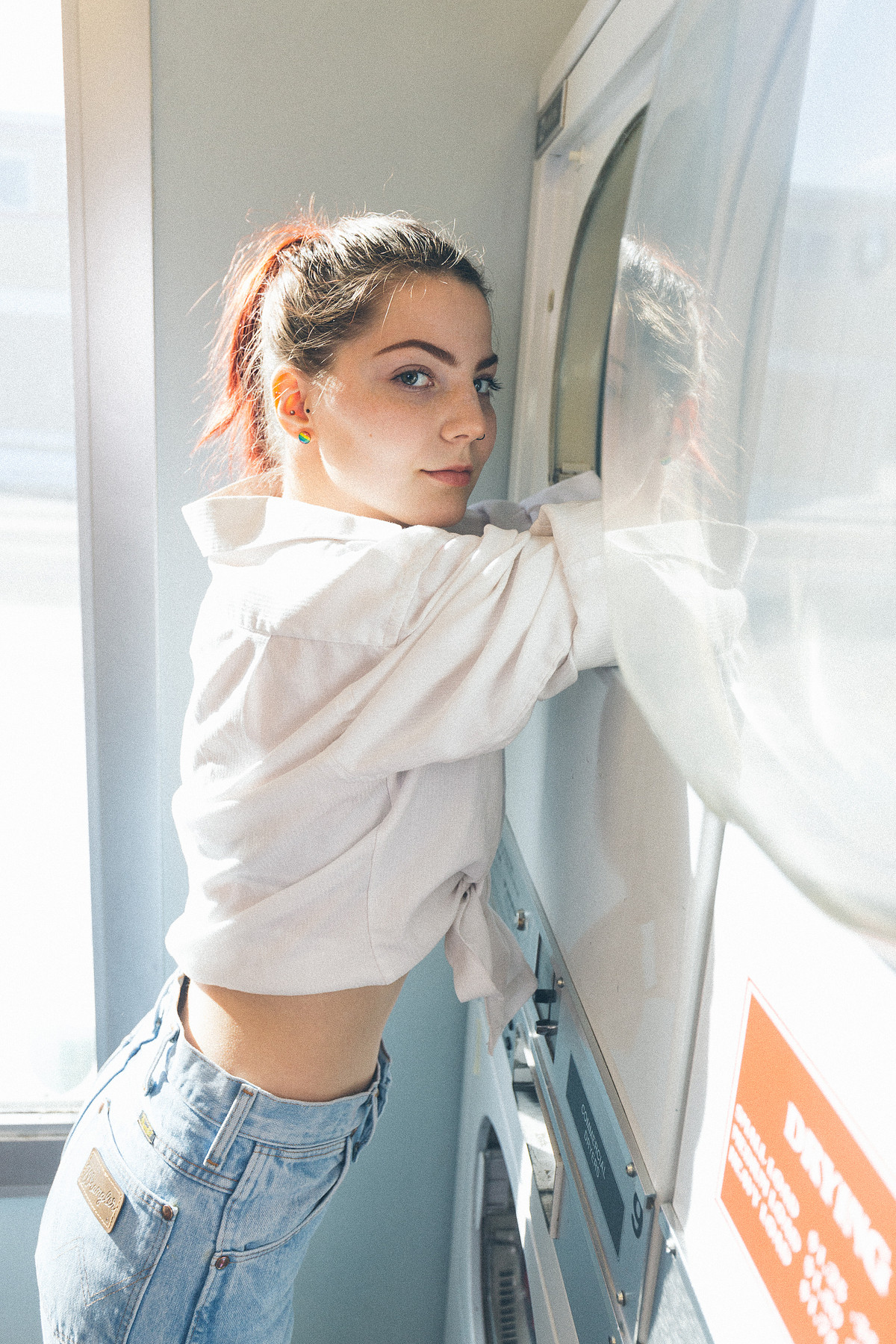 Doing our best to make use of the space without disrupting the other patrons we were able to capture a variety of looks and poses. Finding some different props laying around to use helped add another layer of realism and authenticity to the shoot. Sometimes a prop can make the posing more natural or open more creative posing ideas.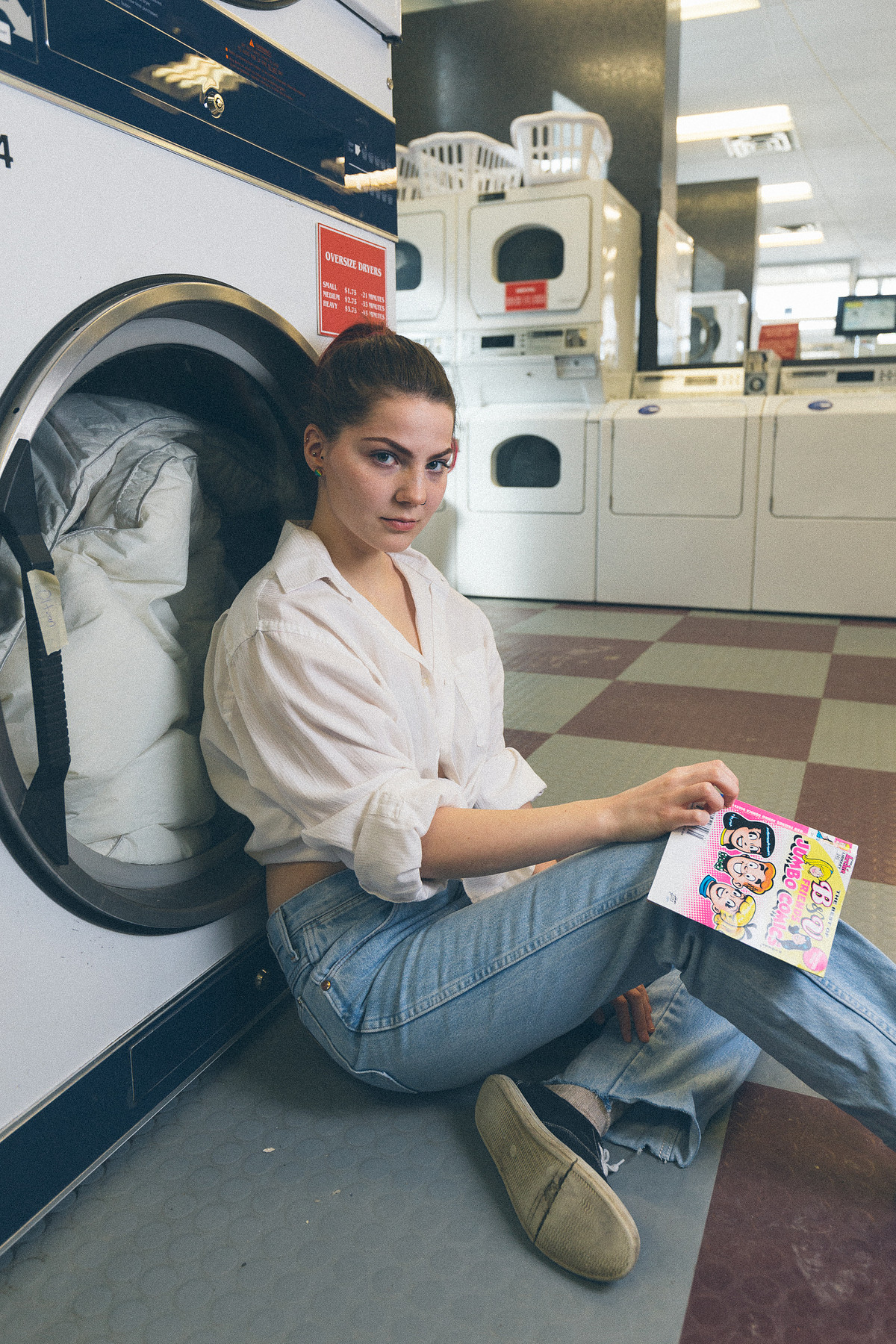 The final edits were largely untouched and straight from the camera. The shawdows were bumped up slightly and the saturation dropped a touch. A weak grain was added back to the photos to complement the airy and vintage look we were going for.